I've been on Vacation for three weeks. (and yes that picture really is me!)
I've been in NY visiting my mom & dad & siblings.
this is us taking a selfie. I'm the crazy one in the middle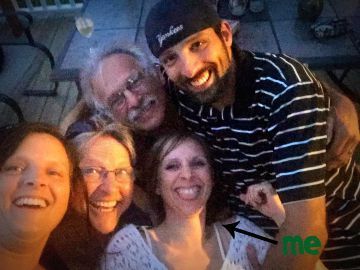 So what did we do for three weeks....
we played cards
We geocached.
(this is what it looks like when you geocache with short people)
We visited Presque Isle where I rode a surrey for the first time.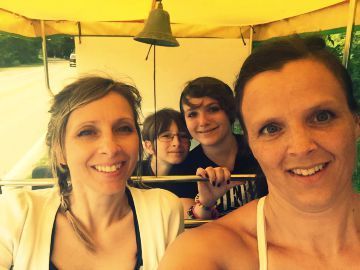 If you've never done this you really need to. Just don't try to bike 7 miles in and hour, because that sucks!
and we camped!
I had a great time and I love spending time with them.
but I'm also happy to be back home, in my tiny house in the south.
These books were waiting for me at the library:
Armada - by Ernest Clines
A Darker Shade Of Magic - by Victoria Schwab
and next month's book club book - The Book Thief.
So be on the look out for those reviews.
Also started binge watching Gu Family Book.
p.s.
I've lost my sunglasses some where and it's making me sad that I have to actually shop for a new pair.