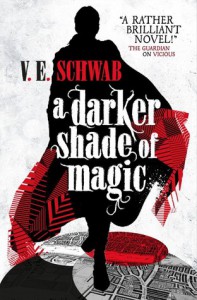 I've got to tell you guys, I was a little disappointed at the end. Why?
Because I thought this was a stand alone book and I could not believe the author just ended it there. WTH? How could she?
(searching the web for answers)
Oh..(small giggle) there it is. It says it's part of a series and the next book comes out in 2016.
yea! wait , 2016? Darn it!
Now I feel better and I can give it more stars.
Just look at the cover image.
It's fantasy with a bit of magic.
"We can't all turn blood and whispers into weapons."
I loved that quote. I'm really looking forward to continuing this series/Trilogy?
*edit - I have to add that through out the book I kept thinking of the Gollum from Lord Of The rings. You know the whole "My Precious" thing. Once you read the book you'll understand what I mean.