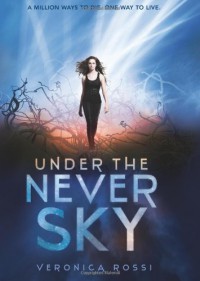 I think some people may have a problem with the whole "scent" thing in the book. How Perry can smell "tempers".
I didn't have a problem with it. It did take me about 60 or so pages to really get into the story, but once I did, man oh man! Perry is my new "book boyfriend" and if anything ever happens to him I'll take Roar = )

Through out the book I kept seeing options for more books. A book on Roar, a book on Cinder, 3 more books for Perry. Two short Novellas that are prequels, one being about Lumina the other maybe about Marron.....

Needless to say I really really liked the book. The only negative thing I have to say it,
Too long of a wait for the next book!

**I want to add that the story had that feel of a Native American story. That The Last of the Mohicans feel to it. Perry is my new "Hawkeye"