I'm not gonna lie, the reason why I liked this book so much is because I'm a Gossip Girl fan and I couldn't help thinking about Chuck Bass every time Lo was on the page.
something like this: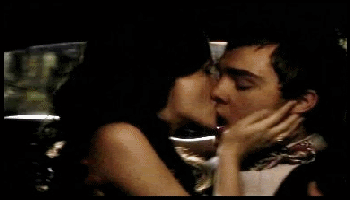 I really liked Loren. I had issues with Lily. They both had an addiction, I just felt aggravated with Lily. Her constant no restrain, I felt like she just wasn't trying. I'm sure a lot of people that have family members and friends that are addicts feel this way about them.
I've read some reviews and it looks like most people liked Connor & Ryke. I thought that the introduction to Connor made sense, but felt Ryke was dumped in the story. I didn't really believe it. and I know it was important in the story, but I didn't really like him and thought maybe he should have been introduced earlier in the story.
I will be reading the next book.