I've been 10 books behind on my reading challenge for a while now. I might as well just give in and admit defeat.
My latest excuse for not reading: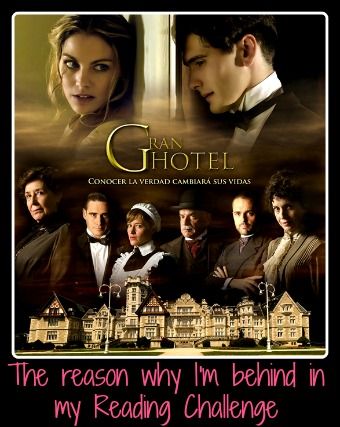 Julio & Alicia have been keeping me up until the earlier mornings with their chemistry and the Gran Hotel's mysteries!
I can not express how much I love this show.
I knew going in to it that there were only 3 seasons. I heard through the grapevine (internet boards) that the 2nd and third season are combined on Netflix.
After watching all the episodes I've been in a funk. How can the show end like that?
So, I spent some time surfing the net and found out that there is a real third season that Netflix doesn't have, but it's on youtube. But darn it, there are no subtitles and I don't speak Spanish! I'm so tempted to just watch it and see how it plays out.
As my many books just sit on my head board....